Recent News
---
Threshold Brewing and Blending Taproom Now Open
Long-awaited Threshold Brewing and Blending has opened its brewery and taproom just around the corner from Montavilla Brewing in far SE Portland.
---
Burnside Brewing Shuts Its Doors
Burnside Brewing abruptly closed down in early February 2019.
---
Ruse Brewing, West Coast Grocery Company open
Two new operations - one a brewery with taproom, the other a brewpub - have opened in July 2018. Ruse Brewing, originally a side project at Culmination Brewing, is now a full-fledged standalone operation on SE 17th, just south of SE Holgate and an easy walk from the SE 17th/Holgate MAX stop (Orange Line.)

West Coast Grocery Company, at SE 14th and Stark, has been in works for months, and finally soft-opened on on July 24th, 2018, with a small range of collaboration beers. In-house beers will be hitting the taps shortly. The brewpub features a full menu of moderately-priced pub food.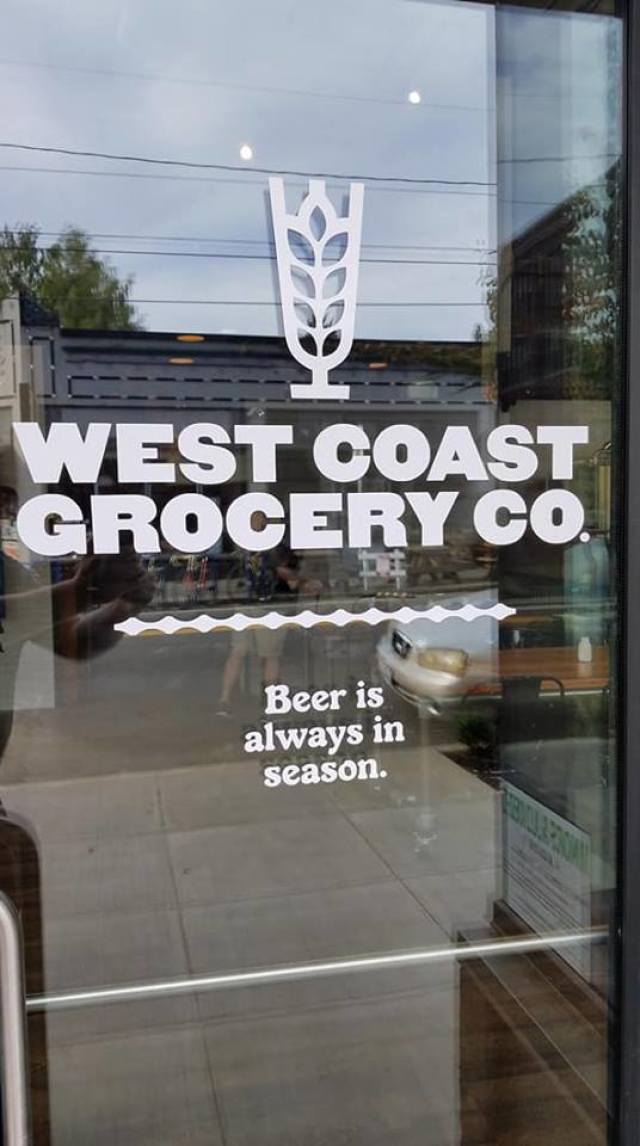 ---
Hop & Vine closed; Double Mountain and Ancestry open taprooms
North Portland's fine Hop & Vine pub-restaurant closed at the end of July.

Double Mountain Brewing has opened its Portland pizza pub in SE Portland on Woodstock St. Ancestry Brewing's Portland taproom is now open in Sellwood.

There will be more to come soon!

UPDATE: The Hop & Vine is now Backyard Social at the same location.
Check out our Guide entry via the red info button by the header of this news update.
---
Proper Pint Taproom opens at SE 52nd and Woodstock
Still sporting that new-pub aroma, the Proper Pint Taproom is now open at 5965 SE 52nd Ave, just north of SE Woodstock.
---